Learn Kanji.
Build your vocabulary.
Read real Japanese.
Japanese Learner's dictionary, reloaded.
Sleek design,
easy navigation.
Customizable cards show you the content you want, with a fresh and uncluttered design.
Tap any to see more details.
13,000+ Kanji
180,000+ Definitions
200,000+ Examples
Quick search.
Smart search bar with auto-suggestions to help you input kana, radicals and all kinds of tags.
Get the list of jōyō kanji with radical 手:
Find all common verbs in JLPT N3:
Study smarter.
Tired of handwriting kanji again and again and never remembering them? Stop cramming, there are better ways:
Formula
As easy as 1 + 1.

Graph
For visual learners.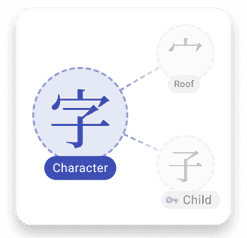 Mnemonic
Stories to tie everything together.

Level up.
Need more guidance with the basics or want to dig deeper? We've got you covered.
The interface and content adapt to your level. Choose one of the preconfigured profiles or customize your own.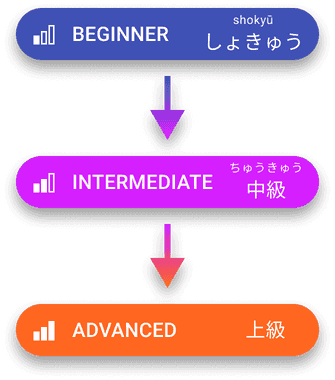 Color Coded.
All kanji, readings and words are ranked and color coded by frequency of usage.
Instantly identify what is commonly used and focus on what matters.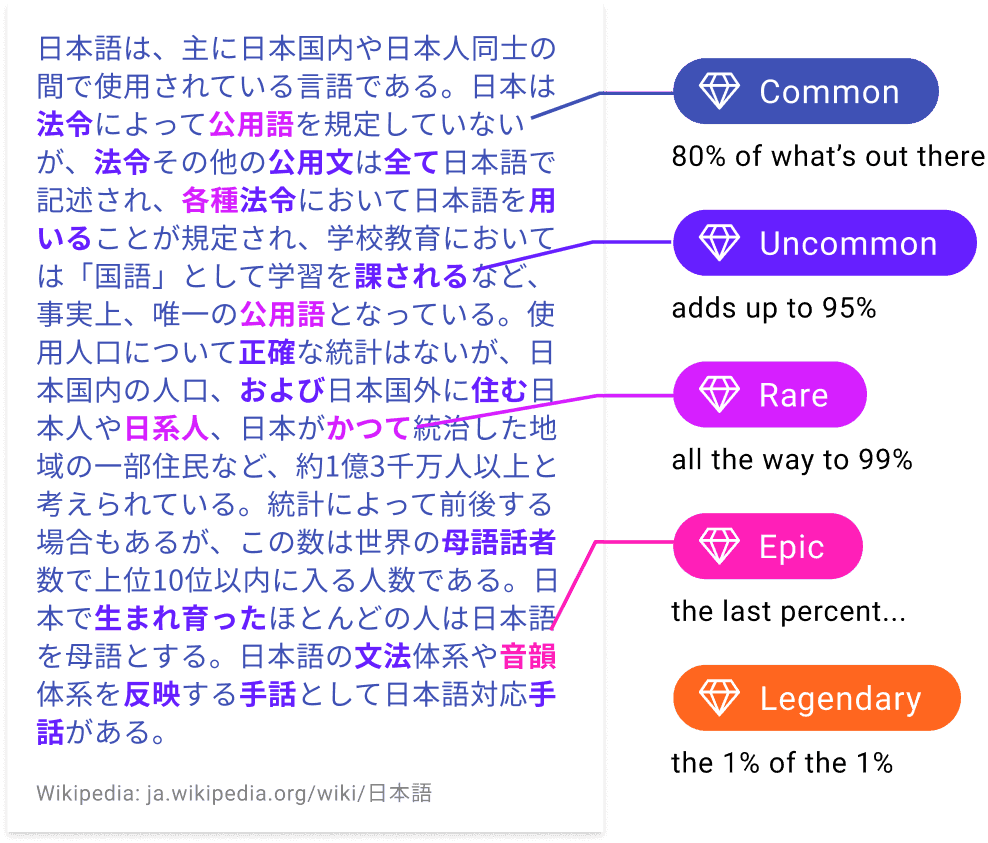 Read real Japanese.
Ditch your textbooks, we've got better examples from the real world (coming soon).
Anime, drama, jpop, news, forums... Learn from what you care about.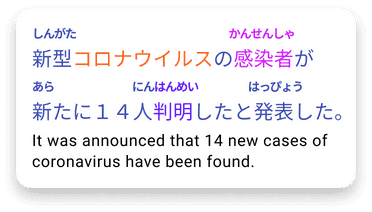 Join the community.
Sign in to access more features from one account, in the app and on the web.
Build your vocabulary
Bookmark words and kanji to build your own lists, share them or use someone else's.
Use it everywhere
Your preferences and lists are synced to the cloud. Access them on other devices or browsers.
Sharing is caring
Share your vocabulary lists (available in beta), translations, mnemonics and others' contributions (coming soon).
And much more to come...
Subscribe to our newsletter to be informed of major releases.